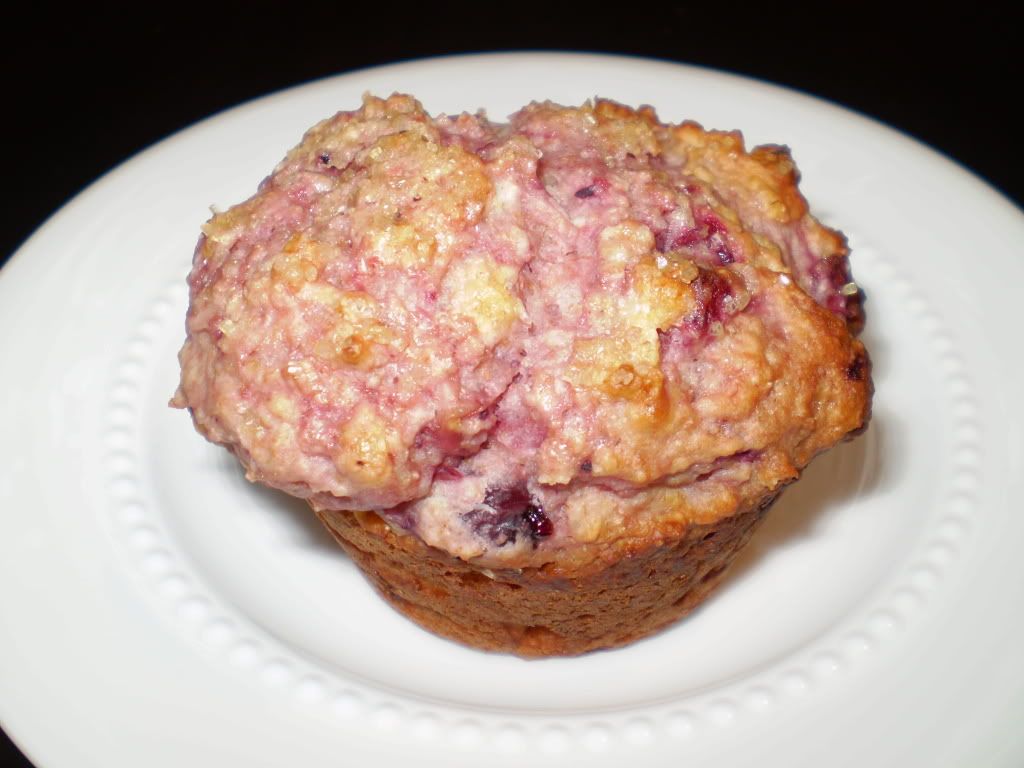 What to do with our leftover cranberry sauce? I was feeling a bit stumped until I saw this post on Joelen's Culinary Adventures for Cranberry Orange Sour Cream Muffins. While I didn't have any sour cream, I knew I could substitute yogurt so I was off to the kitchen to make muffins.

While I wish I had added a bit more of the cranberry sauce and some candied ginger for some additional zip, these are still VERY good muffins.

Mr. Gooch had one for breakfast and declared them delicious. That is good enough for me!!

Orange Ginger Cranberry Yogurt Muffins
Source: Joelen's Culinary Adventures and Sharing a Table Cookbook

Ingredients
1 1/2 cups all purpose flour
1 cup whole wheat flour
1 tablespoon baking powder
1/4 teaspoon salt
1/4 cup sugar
1 egg
1/4 cup canola oil
1 + 1/2 cups low fat plain yogurt
1 cup orange ginger cranberry sauce

Directions
Preheat the oven to 400 degrees. In a medium bowl, sift together the flour, salt, and baking powder and set aside. In another bowl, beat the egg and oil together. Stir in the sour cream.

Make a well in the dry ingredients and mix in the wet ingredients until the batter coheres. The consistency should be closer to that of biscuit dough than batter. Be careful not to over mix.

Fold in any additional ingredients gently. Spook into muffin tins that have been sprayed well with vegetable oil. Bake 20 to 25 minutes or until golden brown.
Print this post