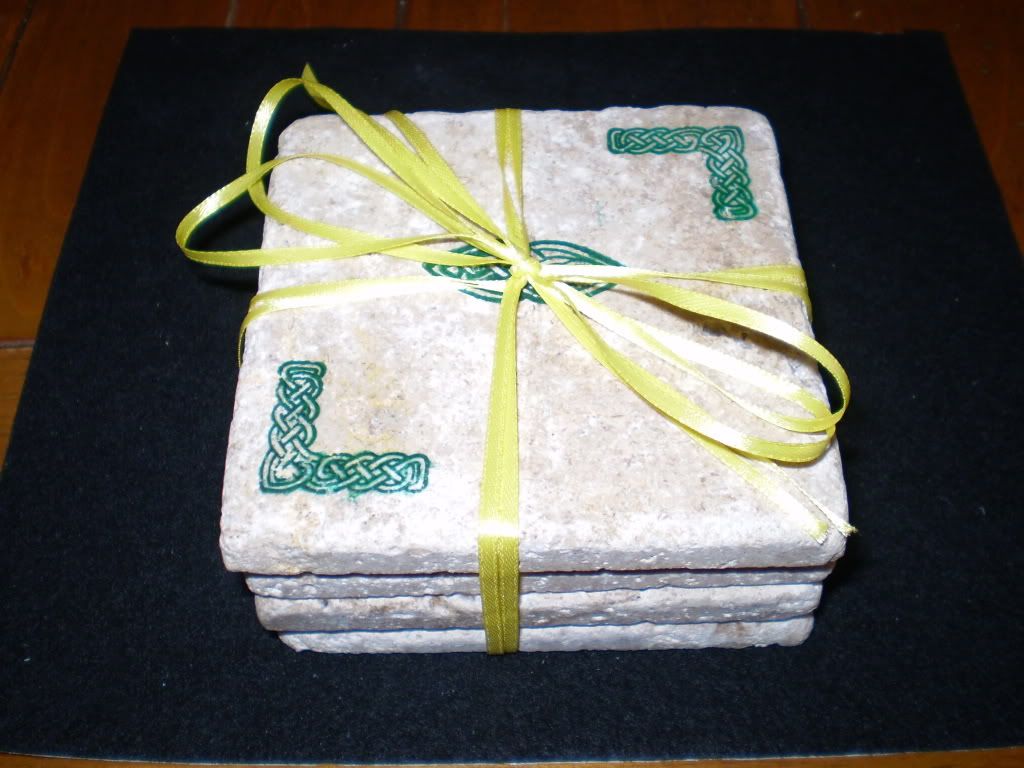 As you saw in an
earlier post,
I am making stamped tile coasters to include in our Christmas gift baskets this year.
I love them so much, I want to share a set of 4 coasters with one lucky winner.
Leave a comment to this post between now and 11:59 pm on December 15, and I will draw the name of the lucky winner via the
random integer number generator on random.com on December 16. That way you will have them in time for the holiday.


Good luck and happy holidays.

Additionally, if you are interested in purchasing a set(s), please email me at gooch100@gmail.com for more info on the designs available. The cost of a set of 4 coasters is $12 + shipping ($5 for first set and $2 for each additional set).

Print this post