It is definitely December here in Chicagoland.

How do I know?

I woke up to this view out my kitchen window.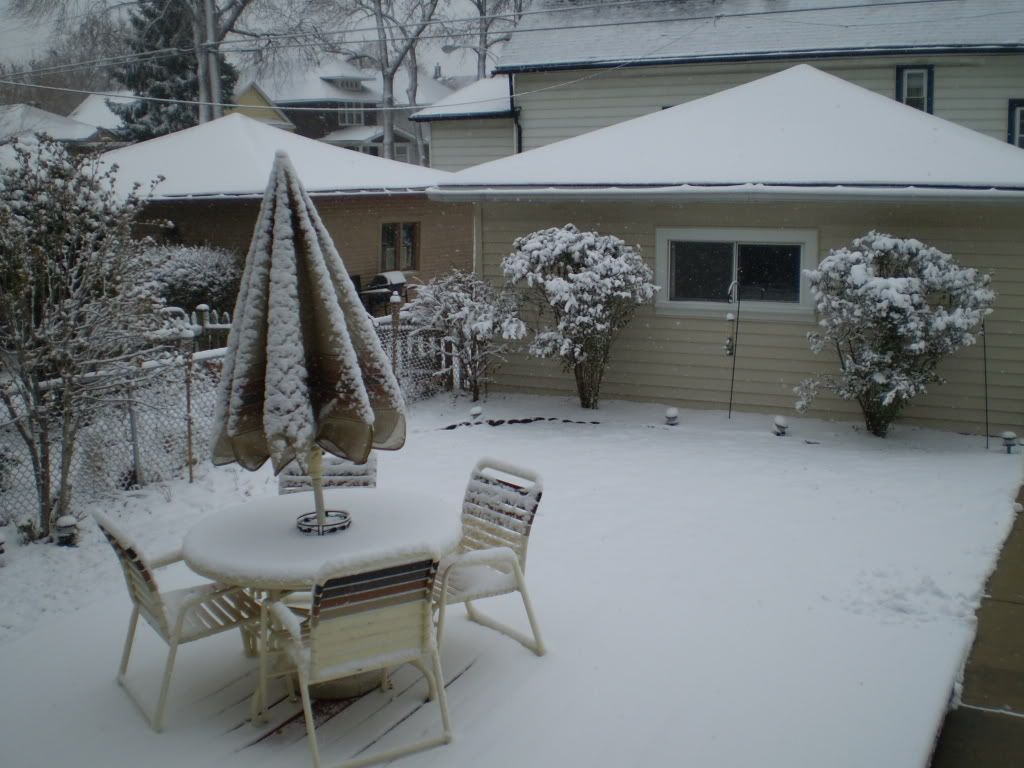 SNOW!

And not just the measly dusting we have gotten a few times in the past few weeks. This looks like it might be here to stay.

I figured that since there was snow on the ground, I had better get a step on putting up our holiday decorations and making new pillow covers for the living room. I don't think orange and yellow (the color of our current pillow covers) are very "holiday."

Look for a post in the coming week or so on our holiday decorations.
Print this post