**The first of several posts on the DIY projects Mr. Gooch and I will be completing over the next few weeks to put in our gift baskets running up to Christmas**
This year is a DIY Christmas. We are putting together gift baskets for everyone this year made up of DIY Projects (like these coasters) and soup/brownie/drink mixes packaged in a festive manner.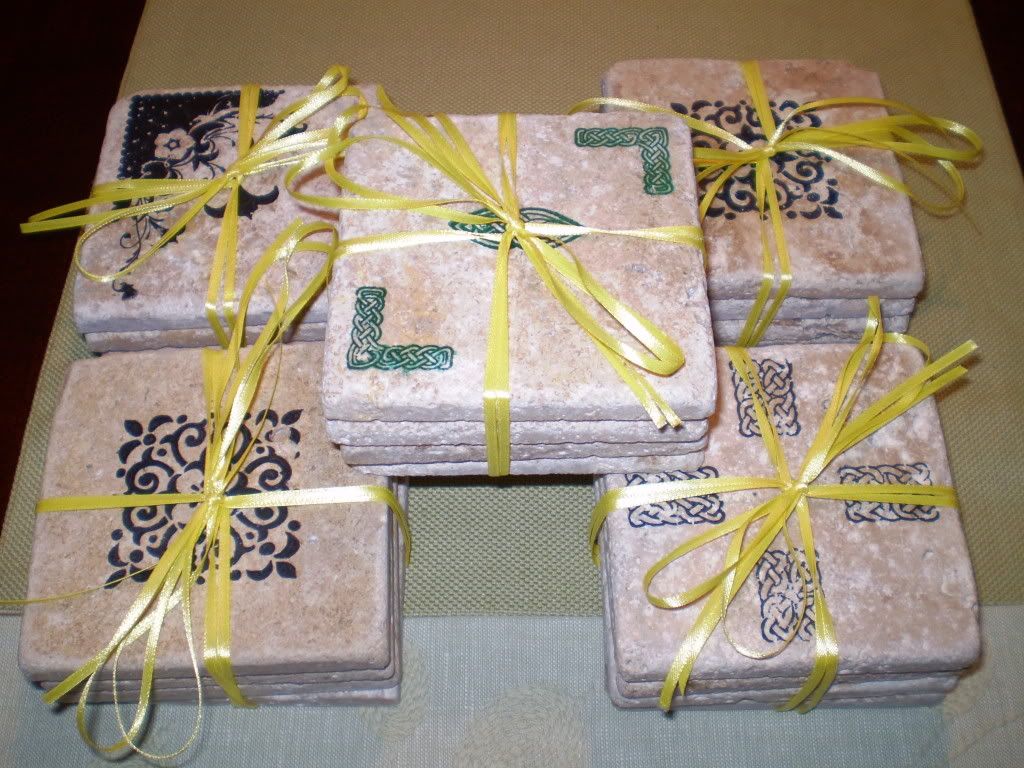 Tile Coasters
Supplies
4 x 4 tiles (I used a tumbled marble) [make sure to get several more than the total number you need since inevitably several will go horribly wrong]
StazOn Stamping Ink (this is a permanent stamping ink)
Self Adhesive Felt
Stamps
Sealer (I used a matte finish poly spray)
Directions
1. Rinse and dry tiles.
2. Place dry tile in center of your work area.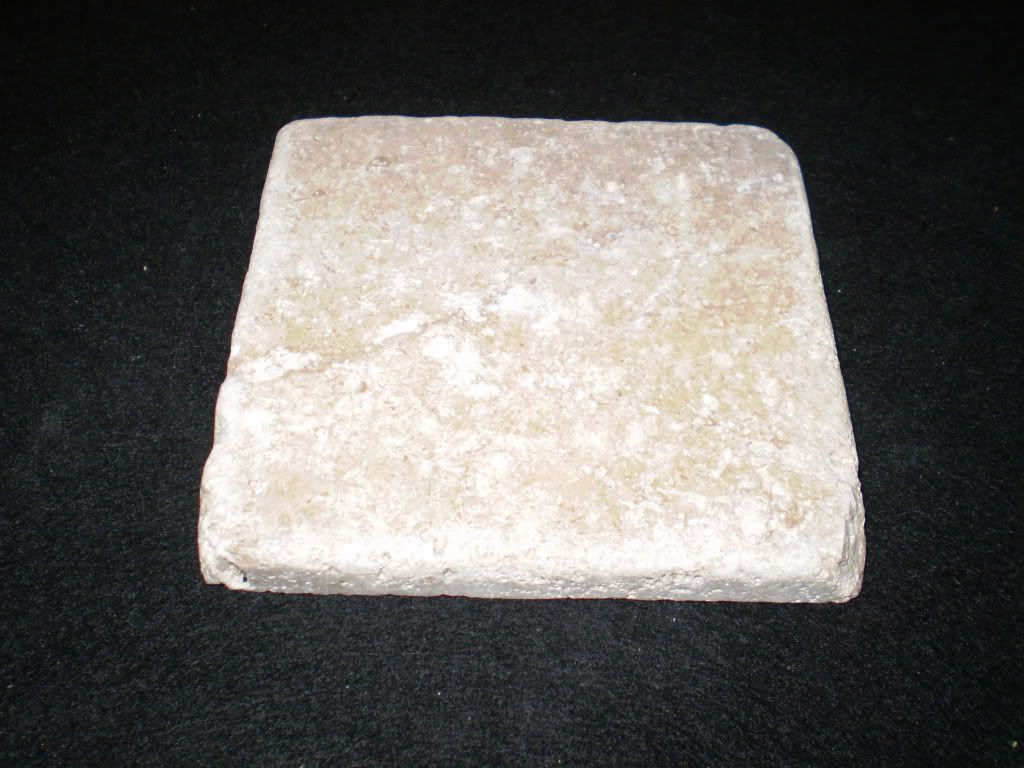 3. Select your stamp color.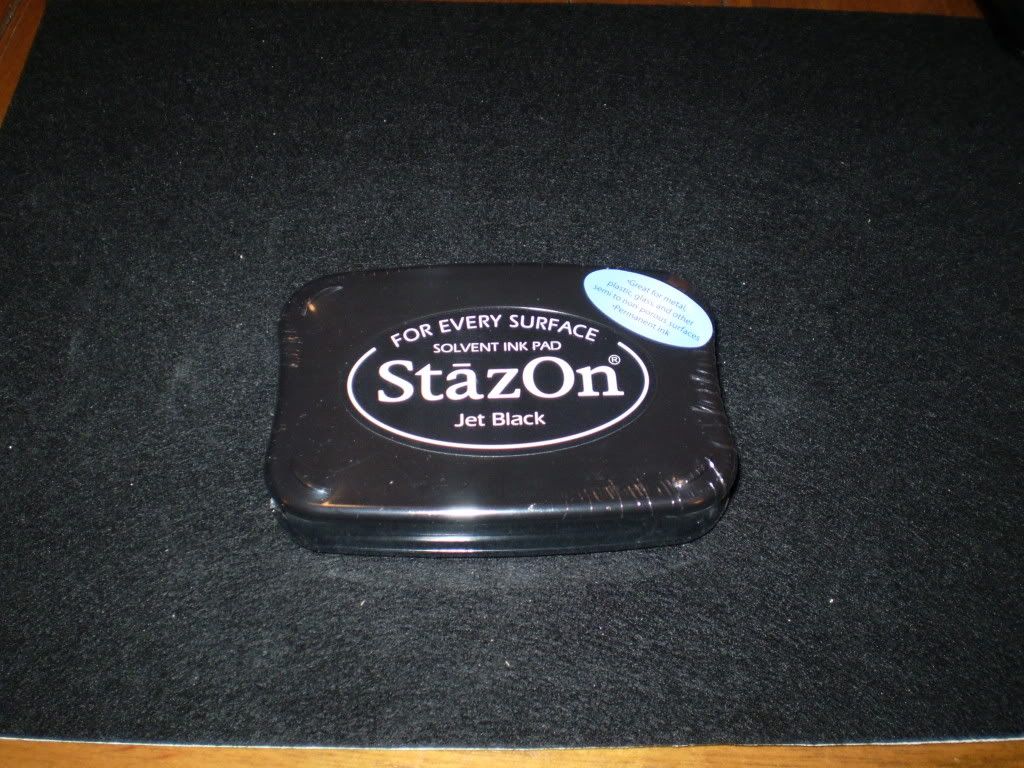 4. Select your stamp.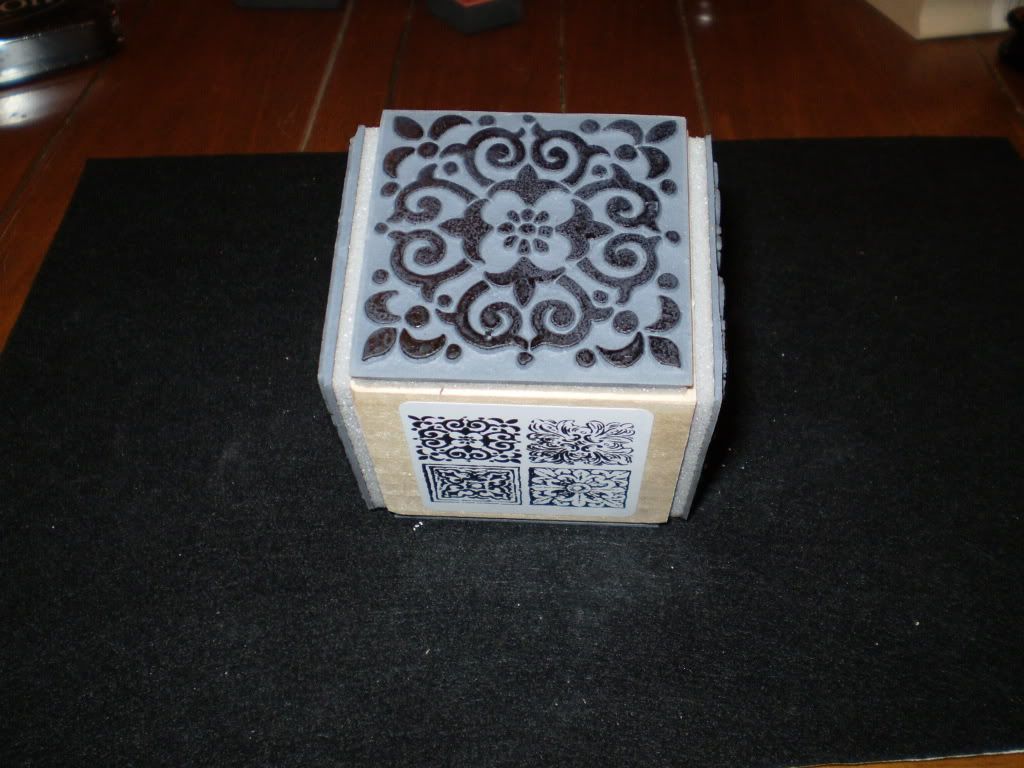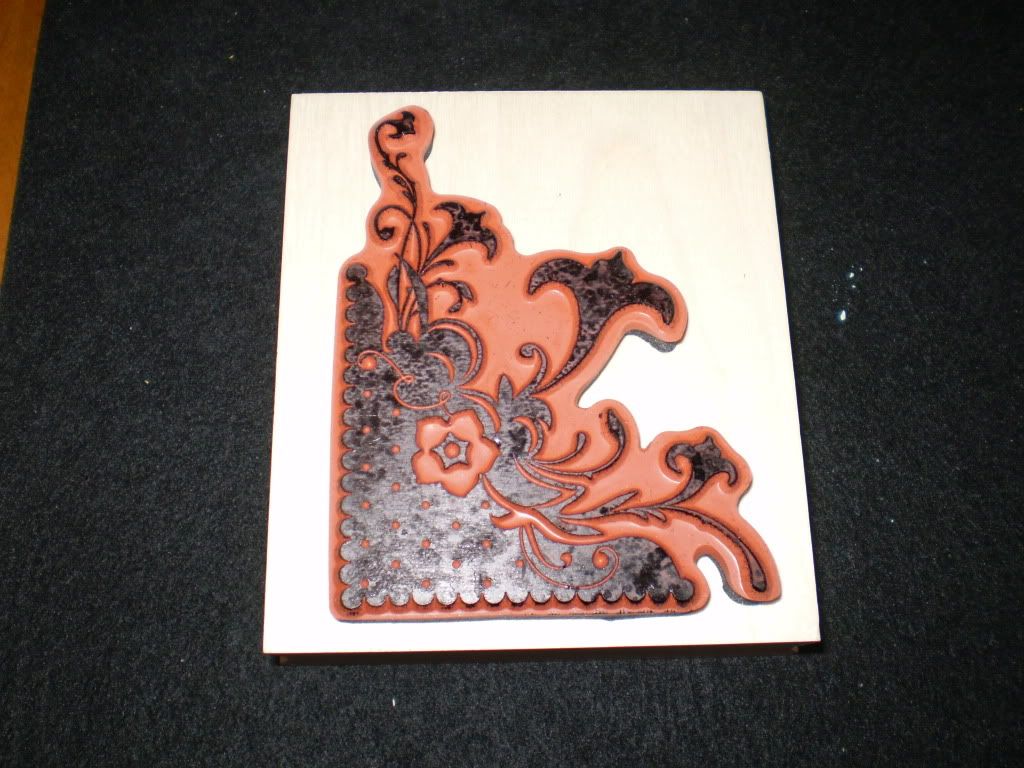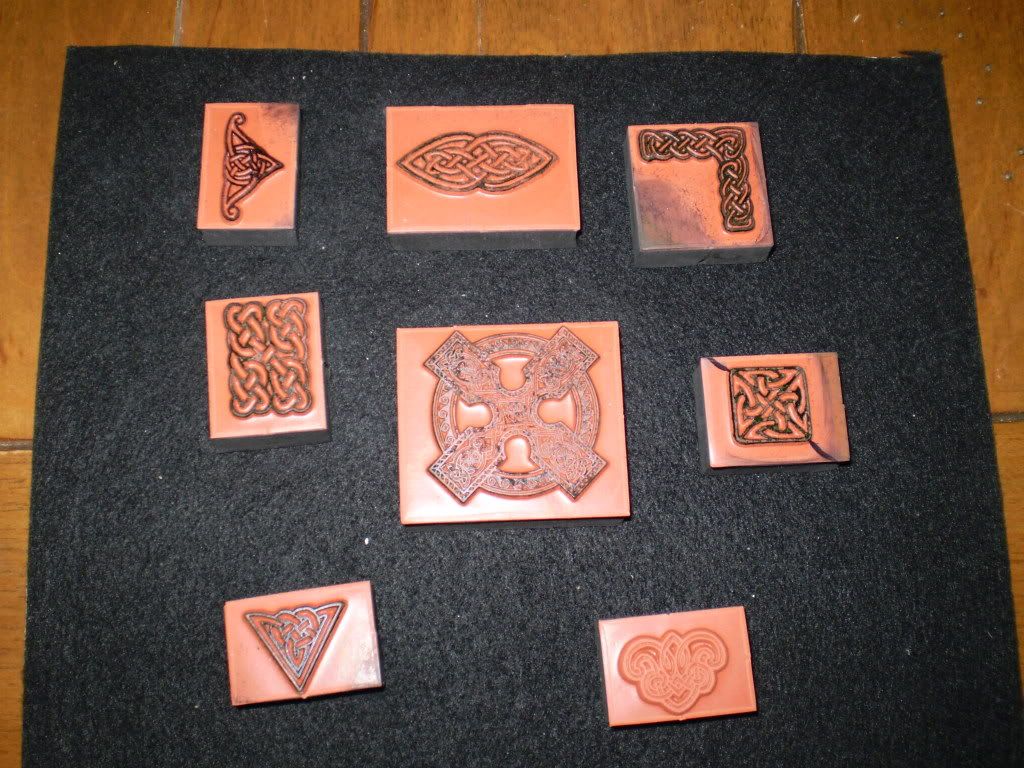 5. Ink entire image, taking care to wipe off any excess that may have gotten on the edges of the stamp.
6. Line up stamp and press stamp with steady pressure onto tile.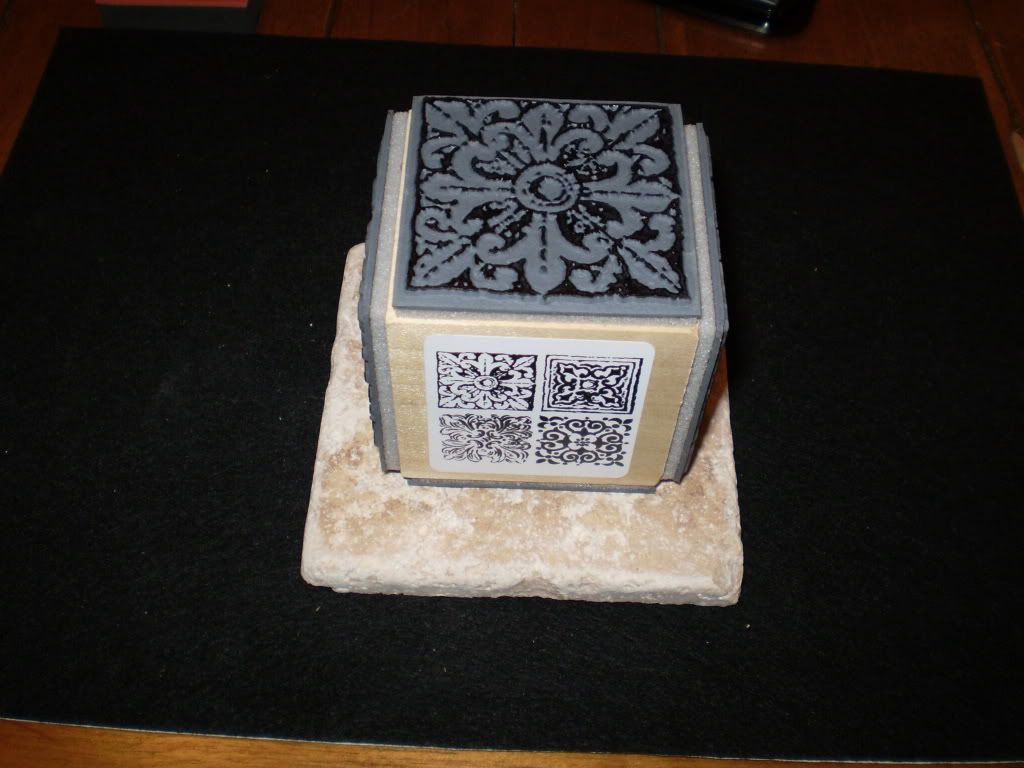 7. Fill in any spaces in the image on the tile with permanent marker of the same color.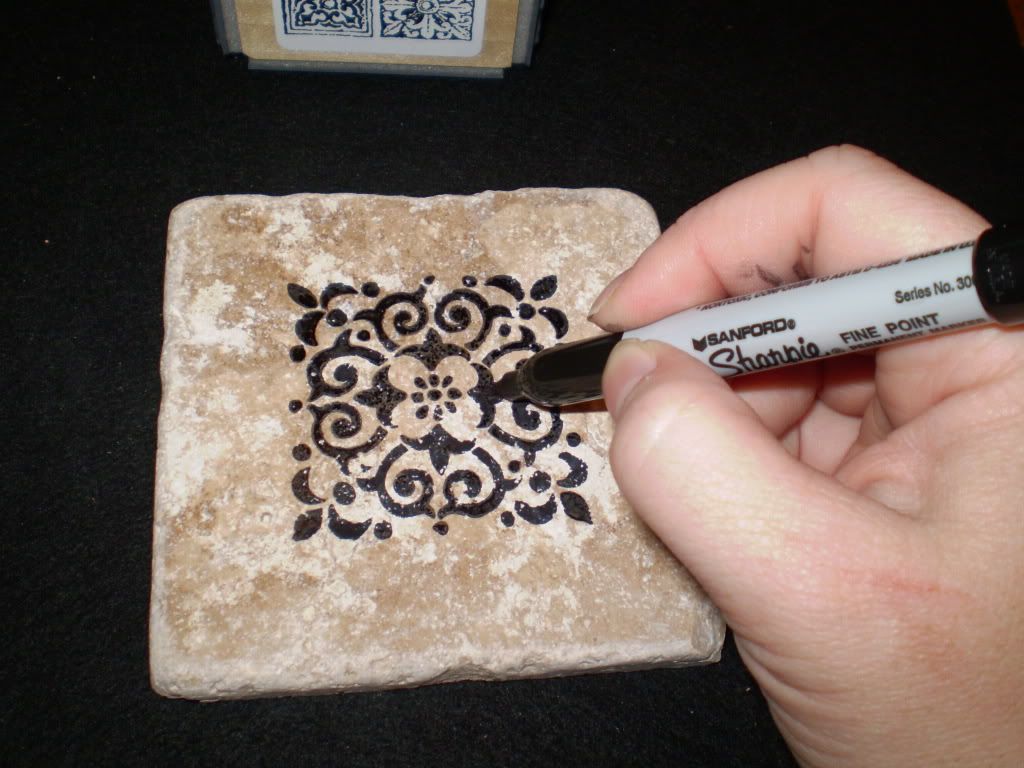 8. Let ink dry for 5 to 10 minutes, then place tile onto a cookie sheet and place in oven preheated to 375 degrees for 12-15 minutes.
9. Let cool completely.
10. Spray with sealer and let dry completely.
11. Place pieces of self adhesive felt to the bottom of the tile. I cut these in advance to speed this step. Each piece is about 1/4 inch square.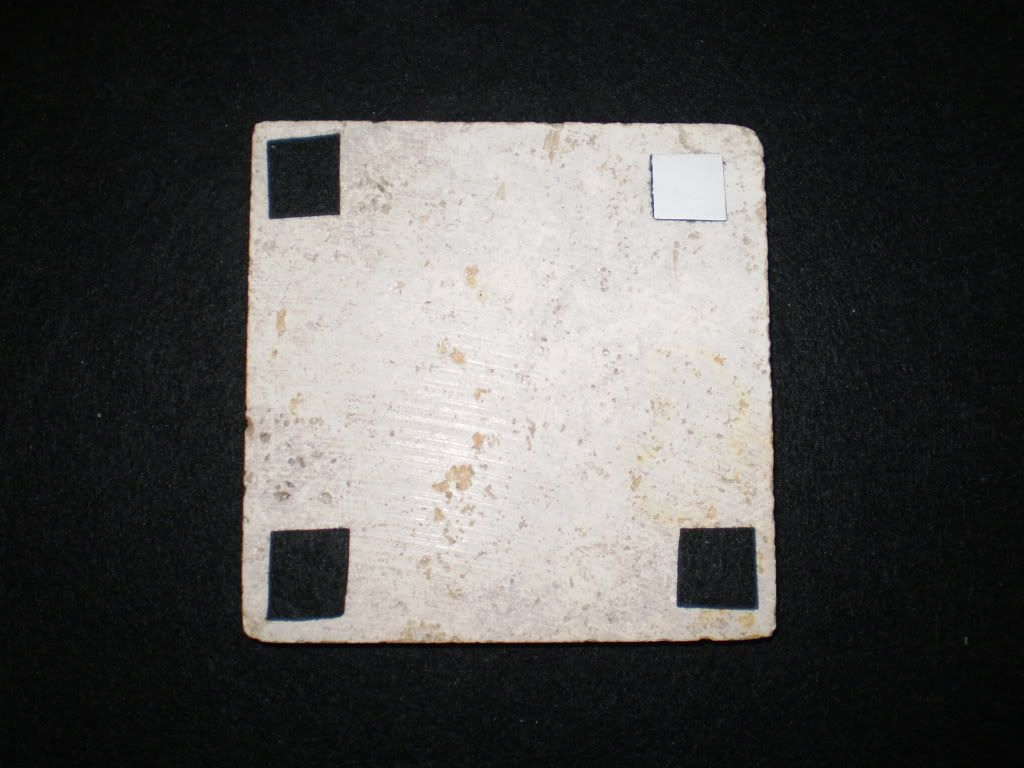 12. Tie coasters together with ribbon for gift giving.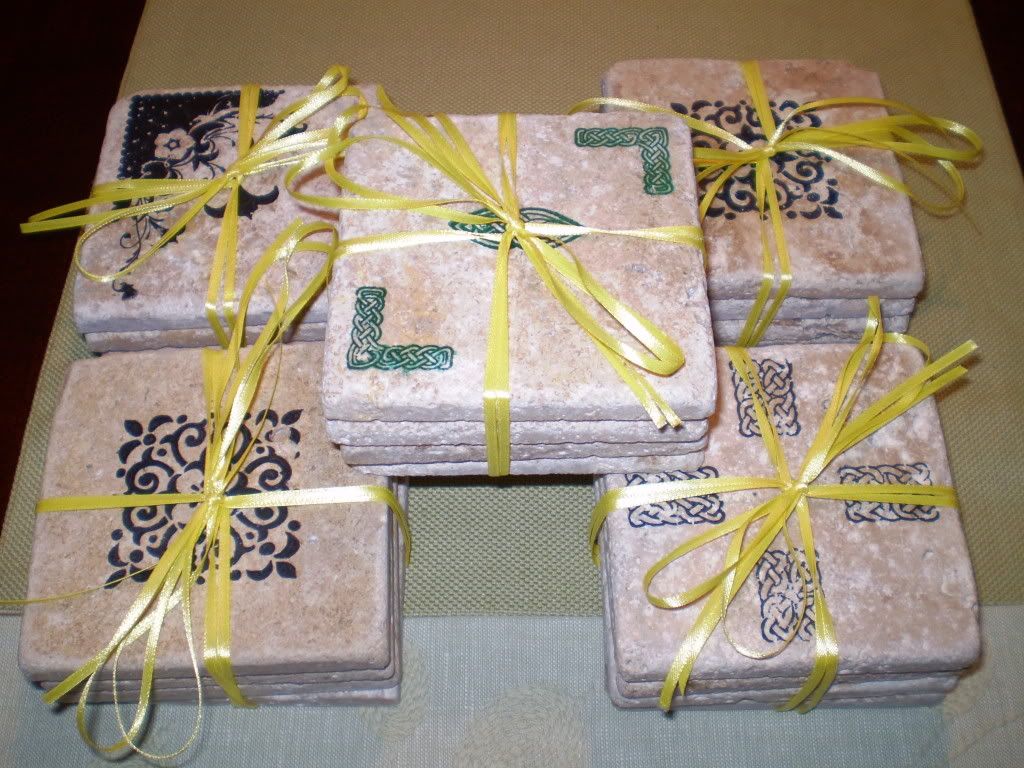 Print this post