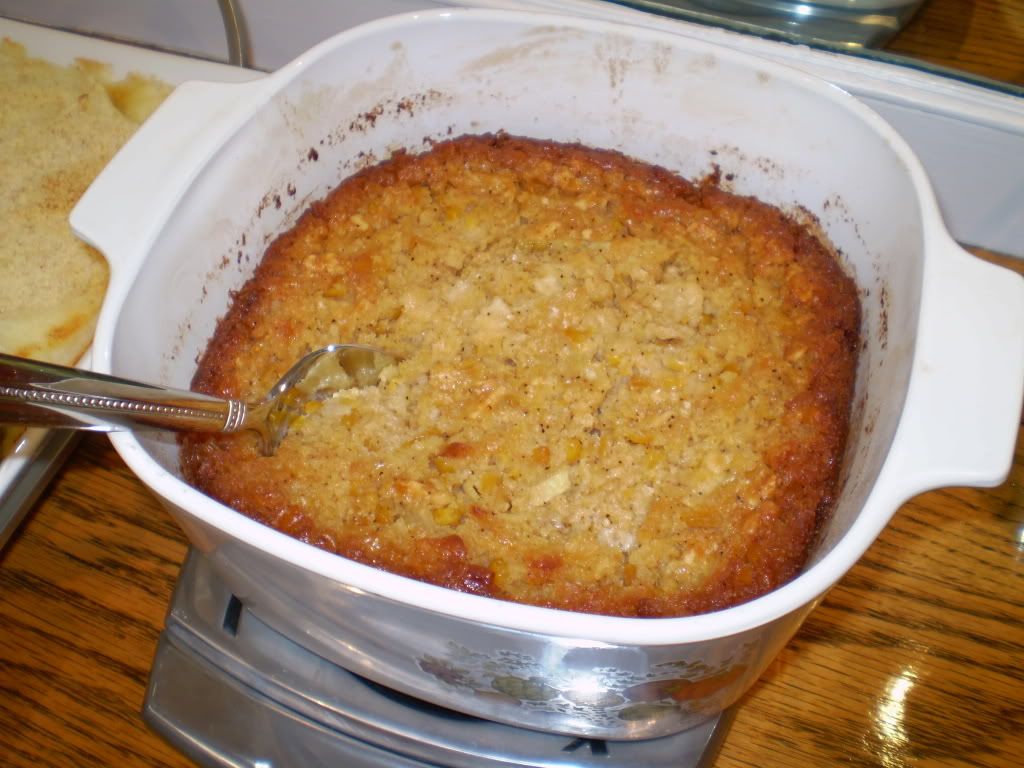 This dish is a traditional Thanksgiving dish for Mr. Gooch's family. It is served every year and at most major family gatherings.

My mother-in-law didn't even have the recipe written down so I had to ask her to type it up for me.

Scalloped Corn
Ingredients
2 whole eggs, well beaten
1 can evaporated milk (sweetened condensed milk can be used if you wish
1 medium onion, finely chopped
1 Tsp. garlic salt
1 Tsp. black pepper
2 cans creamed corn
1 sleeve saltine crackers, finely crushed
3 tablespoons butter

Directions
Preheat oven to 350 degrees
In a large glass bowl, mix eggs, evaporated milk,onion, garlic salt, and black pepper well.
Add creamed corn, making sure mixture is combined completely.
Mix in finely crushed saltines until thoroughly incorporated.
Butter 9 x 9 deep casserole dish with 1 tablespoon of butter, leaving some butter at corners.
Pour corn mixture into dish. Add two tablespoons of butter on top and finish with additional garlic salt and black pepper.
Bake approx. 45 mins. to one hour.
Print this post