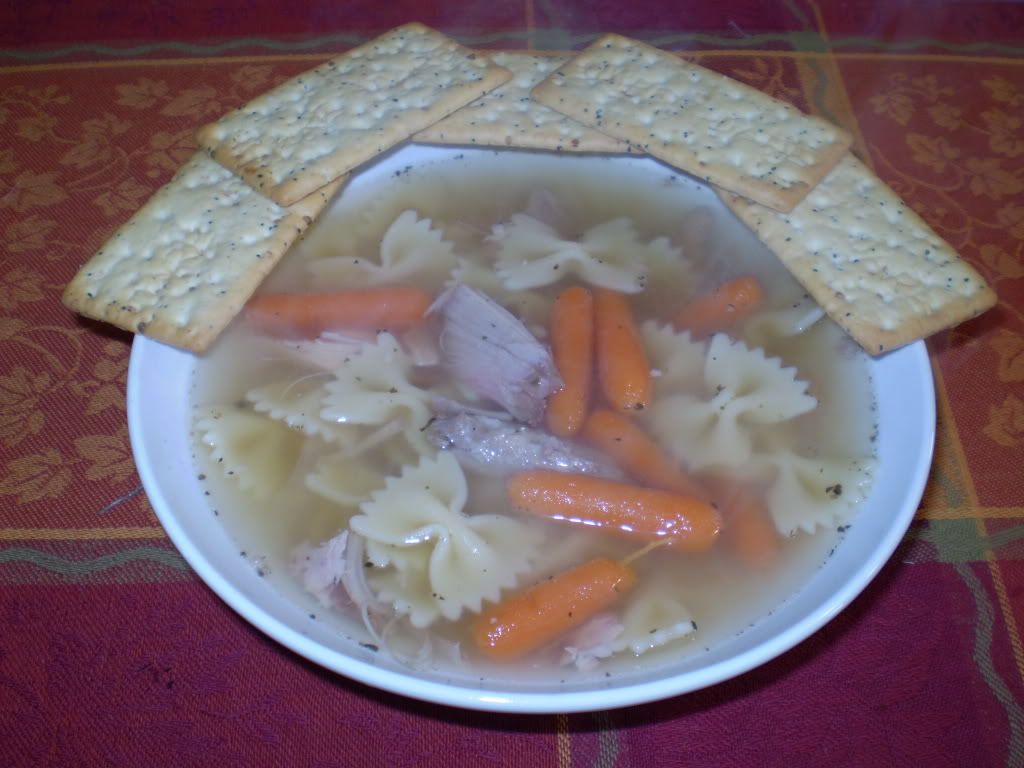 Since we had a 13 pound turkey and only 4 people at dinner, it goes without saying that we had lots of leftovers. We have already started eating our way through them at quite a rapid pace. I suppose it helps that we both love turkey.

This afternoon, we had turkey noodle soup for lunch. Using the turkey stock I made yesterday, this was a tasty way to use up more of our leftovers.

There was enough made to bag up and freeze for future consumption.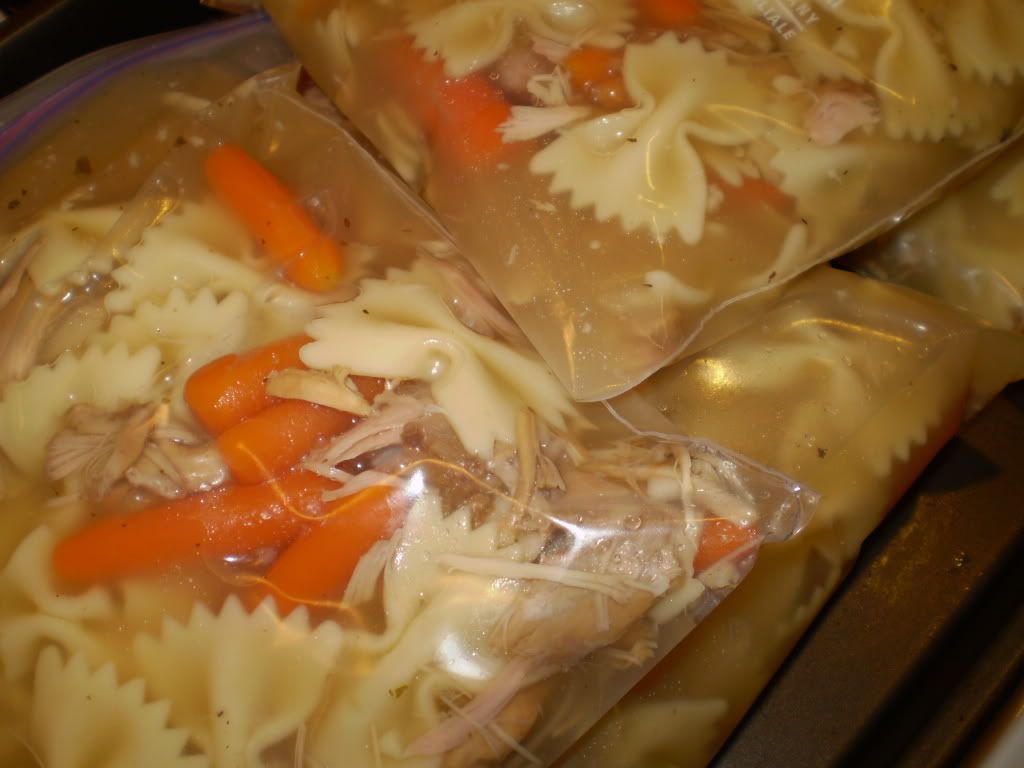 Turkey Noodle Soup
Ingredients
Turkey stock (recipe below)
Carrots reserved from making stock
Pasta (I used bow tie pasta)
Turkey reserved from making stock

Directions
Place strained stock in stockpot
Add pasta.
Bring to boil and cook according to directions.
With 2 minutes left in pasta cooking time, add carrots and turkey.
Serve with crackers.


Turkey Stock
Ingredients
1 turkey carcass, wrapped in cheesecloth
2 cups carrots
2 onions, chopped
1 bunch green onions, chopped
1 head garlic, peeled
2 tablespoons Italian Seasoning
1 tablespoon Oregano
1 bunch Celery, chopped
5 Bay leaves

Directions
Place cheesecloth wrapped turkey, carrots, onions, green onions, garlic, celery and seasonings into a large stockpot.
Fill stockpot with water, almost to the top, covering all contents.
Bring to boil then reduce to low simmer.
Simmer for 3-4 hours.
Remove stockpot from heat and let cool completely.
Once cooled, remove the cheesecloth covered turkey and place onto a cookie sheet.
Remove all the turkey meat from the bones and reserve for soup.
Discard the bones.
Strain stock into a large bowl.
Remove carrots and reserve for making soup.
Discard the rest of the vegetables and bay leaves.


Print this post